There is a huge market for roller shades in Florida which is by far one of our most popular products.  You can select roller shades manufactured in house or those from other manufacturers depending on the fabric and style you are looking for. There are over a hundred different fabrics to choose from within light filtered or blackout shades.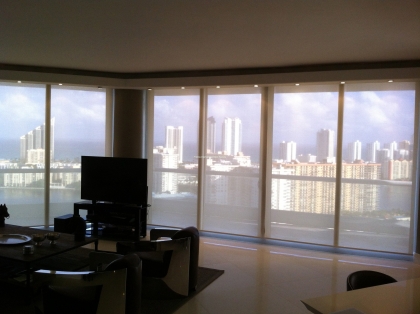 On this particular job, the client wanted a motorized system for the roller shades. These blinds are a 5% fabric, color white linen motorized with battery power.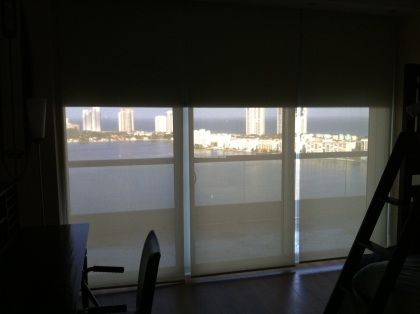 The blinds in the bedroom are light filtered shades and are manually controlled. Behind the light filtered shades we placed one motorized blackout shade with side rails to stop any light from entering the room. Great for those who like to sleep in on the weekends!
If you are looking for this type of product please contact us directly. You are welcome  to stop by our factory in person, or schedule an appointment to come by your residence for a consultation.