We have a wide range of Honeycomb and Pleated Shade operating systems that are designed to your specifications and needs.
Standard Operating System
Nothing fancy here. Just color coordinated components and a cord operated system.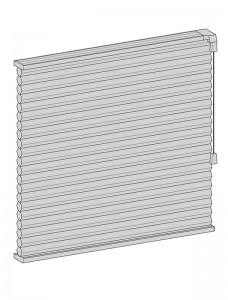 Cordless Tension System
This is the perfect system when child safety is a priority. No cord means no dangerous situations with children. This system also offers great functionality and is available in top-down/bottom-up if necessary.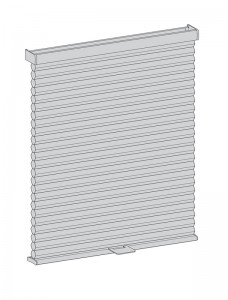 Continuous Cord Loop System
This is a less obvious method of eliminating cords. It is great for larger windows due to its lift assisted movements.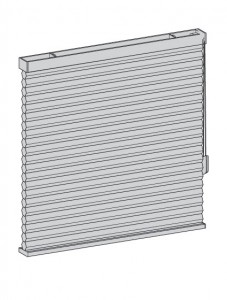 Top-Down System
This system is great for providing privacy, but still allows light to enter the room. It stacks neatly at the bottom of the window and can also come in a a cordless tension system.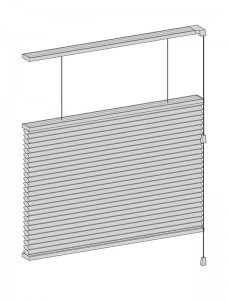 Top-Down / Bottom-Up System
This system provides the ultimate privacy and is the best of both worlds with its ability to stack at the bottom or top of the window. It can also be combined with our cordless tension system.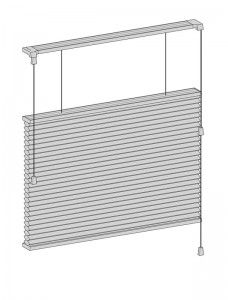 Motorized System
This is the premier operating system that can either use a plug-in system or be battery powered. We can add this system to most shades, and even to ones we have not manufactured. It is perfect for hard to reach windows and is highly safe due to its lack of cords. Remotes can also be set for up to 16 channels so that every window and door can be controlled from one location.